Rental Process
(excerpt from Apartments.com)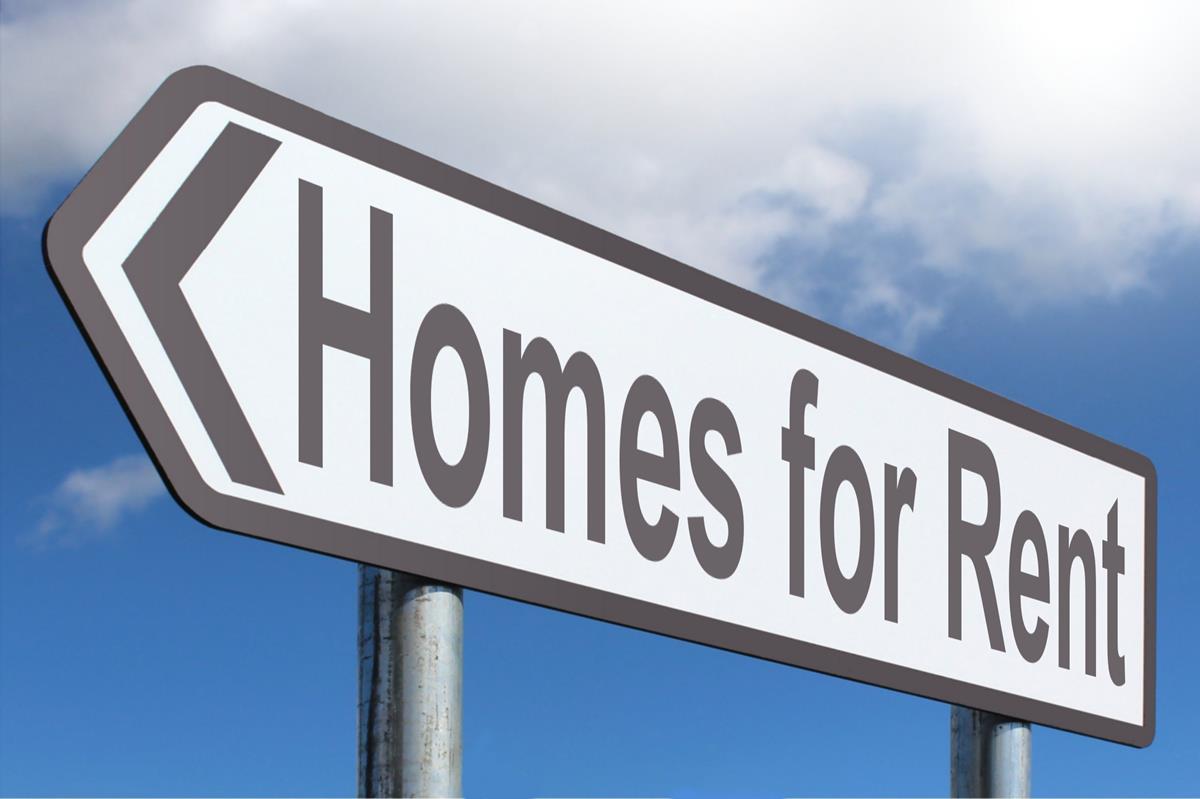 The housing stock for rentals is varied, vast and moves very quickly. When you start your search, you'll see everything from one-bedroom beach condo to duplexes to two-story, five-bedroom houses to a sprawling ranch house.
1. Start with your BUDGET. A general rule is RENT SHOULD NOT BE MORE THAN THREE TIMES YOUR MONTHLY INCOME. You will also need to factor in utilities (the bigger the house, the more it will cost to heat/cool it), pet fees if you have a pet, deposits, renters insurance, and moving-related expenses.
You will probably discover unexpected costs when renting a house. These expenses could include yard maintenance and equipment (lawn mower, shovel, rake), community or HOA fees, trash pick-up, and pest control. You'll want to ask the landlord what, if any, of these expenses are covered by your rent. Also, if the home doesn't have a washer/dryer, you'll have to purchase your own or drive to a coin laundry, so be sure to factor in those costs, as well.
(2) Know your CREDIT SCORE. Now is the time to find out exactly where you stand. This number is critical. It isn't a deal-breaker – it is still possible to rent with bad credit or no credit, but it will be much more difficult and it could require more money up front or a guarantor.
Getting your score is easy. Just go to annualcreditreport.com (the only government-mandated website and free to use) and get your score. The reason to do this before you start looking at rental properties is simple: knowing your score gives you peace of mind and gives you time to prepare if your credit is less than ideal. If it's excellent, it gives you some bargaining power. And if there are errors on your report, you can get them fixed before you get too far into the house-hunting process.
(3) Find a PROPERTY: Well, sure. This seems rather obvious, but there are many factors to consider. Are you familiar with the residential neighborhoods in your city? If you've rented an apartment until now, the areas could be quite different. For example, you may find more houses in the suburbs than in the heart of the city. You may discover that these house-heavy neighborhoods are farther from shops and restaurants but closer to schools. Factor this in, along with commute times and distances.
Once you've determined which neighborhoods you want to focus on, it's time to make a list of what you need in a home rental. Do you require a fenced-in yard? Does the house have to be pet-friendly? How many bedrooms and bathrooms do you need? What about air conditioning? A garage? Make a list of your must-haves before you start looking. This way you won't be swayed by that pricey four-bedroom when a two-bedroom house is all you really need.
(4) Take a Property TOUR: If you are looking at houses in another state, it might be difficult to tour the properties in person. If possible, schedule the tours on the same day or over a two-day period and take a short trip. You'll want to see the places for yourself and meet your potential landlord. If this isn't possible, have a close friend or family member take the tours for you. If you can't get there and you don't have friends or family in the area, ask the landlord to take you on a virtual tour via video chat.
(5) Choose a property, ask questions and REVIEW THE APPLICATION, CRITERIA AND SAMPLE LEASE: After touring properties, it's time to choose. It's very likely that one house stood out from the rest and this is an easy decision. Before signing a lease, you need to ask a few more questions.
Suggested Questions:
Solutions Property Management Resident Criteria
Solutions Property Management Sample Lease (Annual not Short Term)
(6) Complete the APPLICATION: Some Applications are online, some are paper, some are a mixture. Determine the way the property you chose wants the application submitted. Make sure to completely meet all of the application criteria. Most processors will not consider an application without having ALL of the steps completed. A good idea is this… once you believe you have completed the application, contact and confirm that the application is complete.
(7) Review the LEASE before signing: Read your lease carefully before signing it. A private landlord may not be familiar with all of the rental laws in the state. If you see something suspicious in the lease agreement, do some research before you sign – look up the laws yourself or contact a lawyer. Once you sign, you have to abide by the lease agreement, so make sure you know what you are signing.