At the beginning of 2018, my mother began to make comments about the level of trash by the side of the road increasing. I then started noticing that the amount of debris HAD increased. I spoke with the Brevard County Commissioner's Office (Janette Roig assistant to Kristine Isnardi) who connected me with Keep Brevard Beautiful. It was disclosed that there were fewer pickups by the inmate-trash-pickup-program. I understand budget cuts, however, my community was being negatively affected, so I decided to put a plan into action.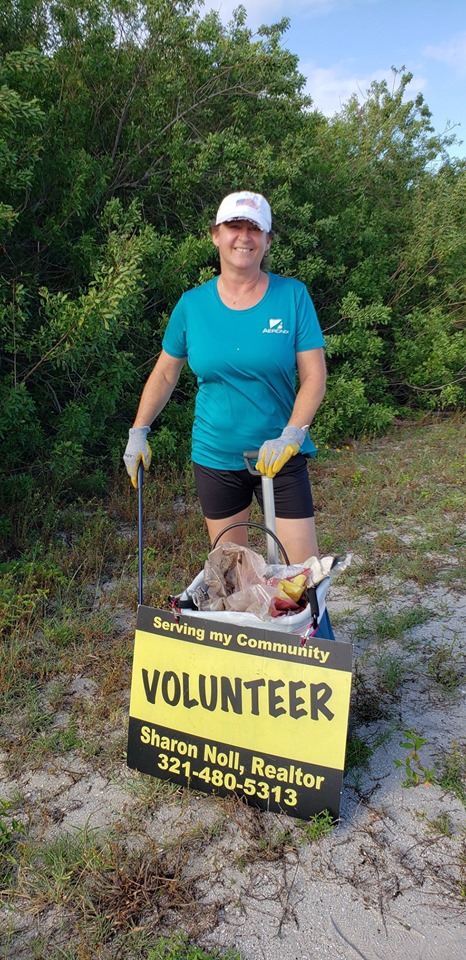 I started doing trash pickup early in the mornings generally twice a week in and around Satellite Beach and Palm Bay. I usually collect 3-6 bags in a few hours. I have also found a set of keys and a driver's license, both returned to their respective owners (hi there Lori! and Dwane!) I have met wonderful people (thanks again to the Satellite Beach Dance Instructor for the yummy treats and water!) and appreciate everyone who honks going by.
Interested in getting hot, sweaty and dirty with little publicity and only the reward of doing the right thing??
Come join me!
I send a big THANK YOU to all of our community organizations that help to keep Brevard a wonderful place to live!